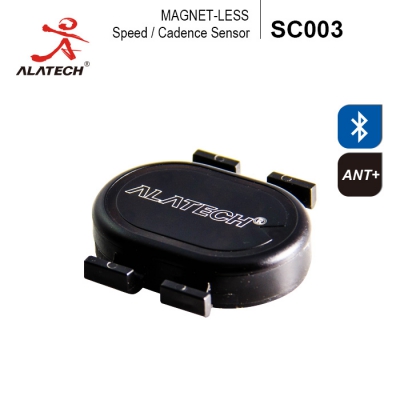 SC003 Magnet-Less Speed / Cadence Sensor
Product code:SC003-SPEED+CADENCE
Quantity:
●Exclusive technology is interpreted according to direction.
●Intelligent determined Speed/ Cadence sensor.
●Dual Band Technology-The sensor can connect to both smartphones and ANT+ bike computers via its ANT+ and Bluetooth capabilities.
●Wireless Connection-The sensor wirelessly track speed & cadence while cycling. Easy installation,no magnet required.
●Accurate Measurement-Provides you with accurate speed and cadence data during your ride.